2017 Year-End Review
Posted on December 30 2017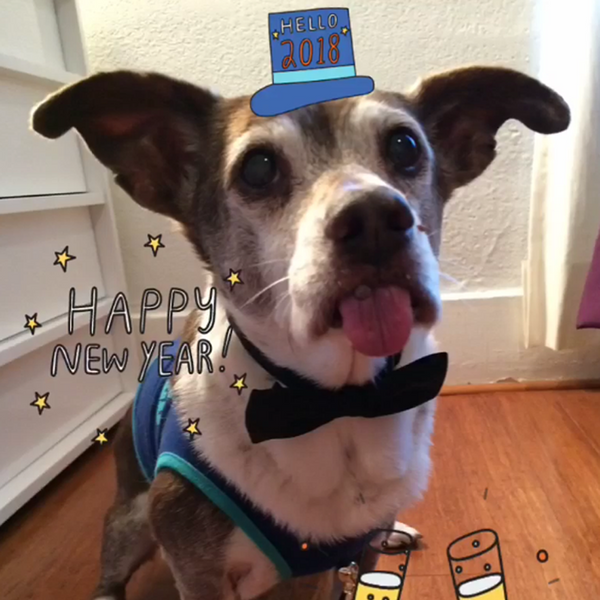 Can you believe its already 2018? Where did this year go? 

2017 was a roller coaster ride... we had a lot of highs after last year's chain of fashion shows, which included our second production finally arriving and shipping out. But we also had lots of lows such as never-ending production issues and of course the passing of my baby girl, our company mascot, Mizz Jackson, and my best friend. She had been my constant companion for 18 years and my biggest champion during the nights I tirelessly worked alone in my room as I built this company from an idea. I must admit that since she's been gone, my world kind of stood still and I apologize to each of you, who have been here supporting me and sending words of encouragement, that I lost a little of that light I had inside of me. During the last two months of mourning, I often found myself speechless and motionless. It's been a struggle to get out of bed on many mornings. I realize now that its time to rise up and get back into the swing of things. I am slowly finding my joy in life again. As I write this blog, I find myself getting excited and passionate once again for a start of a new year and all the potentials that come with it. 
I know there will be pitfalls as there always is... but I also am so excited about the successes we'll have! One of them being the new company I'm working with that makes amazing high heels. They specialize in making heels for performers of all genders and they are very excited to partner with me in this new collection. Previously, most companies I've attempted to work with were interested but not fully committed nor excited in heels - usually either due to homophobia/transphobia or narrow-mindedness. This is the first time I get to not only work with craftspeople who are excited at the potential of gender-equal high heels but they are also part of the LGBTQ family! Its a super win win for both parties and I am eager to see how things turn out! I should receive my next prototypes in the coming two weeks! We just had a FaceTime last week and its looking so good!! :) (Photos next time!)
I'm also incredibly excited to finally rollout the Unisex Utility Holster Wallet! Production was delayed due to difficulty trying to find the perfect chicago screws for this holster. Turns out hardware is not always easy to find. So finally after months of looking, I found them in Canada! Production will begin after the holidays mid-January with delivery by early February. My hope is that once production is complete, I'll start pushing out to boutiques in hopes that my brand can be more accessible to folks who might not be aware of us yet. So please, don't forget to spread the word to all your friends and family! 
Finally, we've got the new collection, Destiny, coming out. Besides the Georgios, which will begin production in mid-January, we'll be coming out with two other boots and two shoes. Because this collection's designs push the boundaries of how shoes are traditionally constructed, prototyping has taken much longer than expected. Please continue to be patient with me while I push these amazingly talented artisans to try new ways of sewing and stitching! :)
Thank you all so much for being part of my journey. Through the good and bad times, you have believed in me and for that I am truly grateful. In fact, one of you even nominated me for Best of Gay LA for Blade Magazine, Best LGBTQ Business Person! Thank you! Please be sure to vote for me if you have a minute to spare. 
And just in case you missed out on the holiday sales and still want to get that pair of shoes you've been eyeing, here's a special code only for clients and friends for 2018, "FRENS2018" for 10% off at checkout, expires 12/31/2018. I still have a few popular sizes in stock left in the Fortune Collection! So SHOP NOW before they're all gone! Also, if you know any folks with smaller or larger feet, I've lots of those sizes remaining in many styles!
If you haven't followed our social media accounts, please follow us @nikkacyfootwear! 
Please also subscribe  to my newsletter so I can keep sending you discounts and latest updates! 
Thank you and Happy New Year! Here's to an awesome 2018!
with gratitude,