Hello Again! It's been a while...
Posted on October 25 2021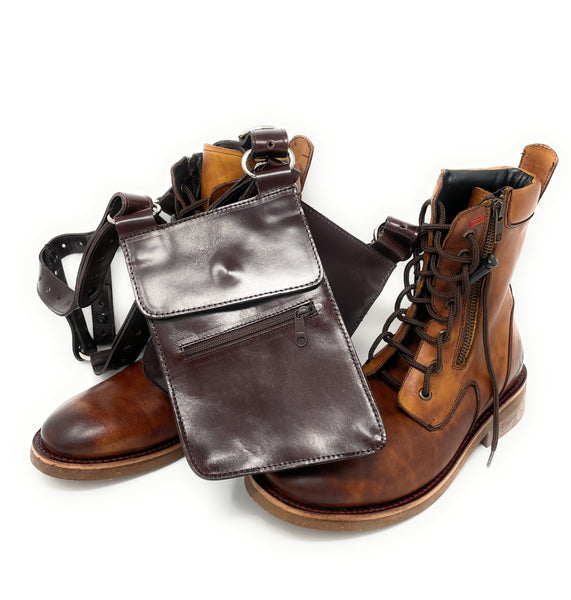 Hi folks, 
It's been a hot minute since I've blogged about what's going on. As you can imagine the last few years have been a little insane to say the least. However, the good news is I'm still here and still walking my way. I've spent most of the pandemic trying to find ways to support my LGBTQ+ community, learning and listening about the things in our world that we need to work on and how I can be better. I have also pivoted my online store to include a curated collection of cool designs I've found around the world as it has been a challenge to stay afloat during these unprecedented times. Resources, supplies and access have been limited. Some of you may know that I was also sick with Covid for most of 2020 so had to put a lot of the business on hold while I recovered. When I felt good and strong enough, I delivered PPEs to needy hospitals or donated plasma, platelets and blood throughout the last 20 months. All in all, I feel strong and hopeful. We restored some of the progress that were stalled during the Trump administration. A few of our local TGI (Trans Gender Inclusive) non-profit organizations locally even moved into a new Trans-focused facility in West Hollywood. While it feels like some of the country is going backwards, it is nice to see the tremendous progress that is still taking place in many cities, including where I call home in Los Angeles. So many inspiring people continue to work very hard to fight for our equality and equity. 
As cities opened up and we face a new "normal" I've not only added casual footwear to my list of designs (i.e. hi top sneakers and the low-top Trans Pride kicks) but I am releasing today the newly updated Modular Utility Holster Harness with slightly longer bags to fit your cell phone. Many clients asked why I didn't make the bags bigger to fit phones and after thinking about it some more I decided adding a little extra space wouldn't compromise the integrity of the look I was going for. Keeping a design "genderfree" can be challenging and I was fearful of creating a bag too big or long that might "feminize" the look. However, I realized at the end of the day, it is the wearer who will complete the look and this includes their style, however it may be. So adding a little length to the bag was going to be a win for everyone. 
In addition to the new size, I am making more black holsters but this time with a new finish that is even softer than that last model. I'm also changing the double-sided chicago screws to plastic for better durability, easier installation and lighter weight. Due to the amount of screws and hardware, I felt the design could use a little facelift to lighten the weight so wearers can feel even more comfort while wearing it daily. These holsters don't need to be saved for special occasions. In these pandemic times, you can wear them everywhere, everyday to keep your hands free and clean. With the black, I decided to also bring a new color - mocha. This chocolate yumminess was inspired by my excitement of Winter coming and hopefully we will get to enjoy a nice holiday this year with people we love. Winter always reminds me of hot cocoa and being with loved ones. Why not look styling while you're at it? ;)
Finally, I also am thinking of releasing a new combat H8 boot in brown. The original brown dress boot was very popular but I feel in these times, we want something more comfortable and versatile. The combat H8 boots are uber comfy and can be styled up or down so I feel it's a nice option.

What do you think? If enough people pre-order it, I may go into production for a limited-edition of them.
As we approach Halloween and the holidays, I hope you and your loved ones all have a wonderful rest of the year. May you cherish each other and appreciate what we do have. If the pandemic (and almost dying from Covid) has taught me anything, it is to love harder, pursue what brings you joy, set your boundaries and always live and speak your truth. I hope this message finds you well and that you like my new designs and continue to enjoy the ones you may already have. 
The new upgraded holsters are available for pre-order from now until November 15th only in order to get deliveries out for the holidays in time.
Thank you for your continued support and always with my deepest gratitude,
NiK Kacy