What's your Agender Sizing?
Posted on September 18 2017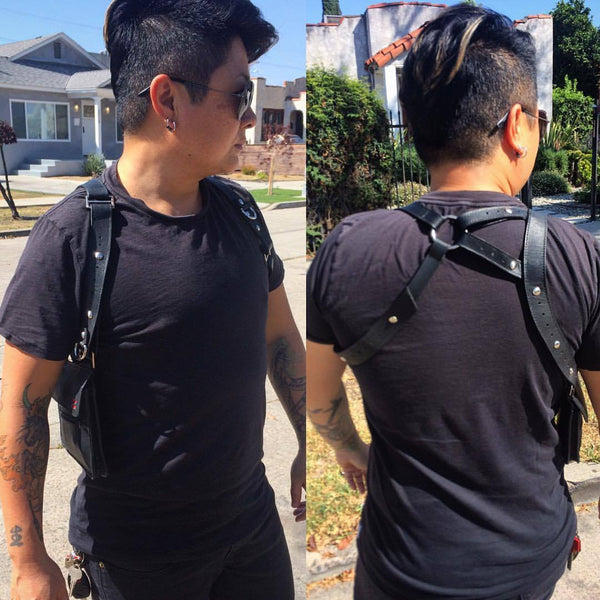 Summer is sadly over and we are fast into Fall with the holidays creeping up around the corner! Our Fortune II production finally came in and was delivered to our amazing customers and I've gotten some incredible feedback! If you received your new NiK Kacy shoes and want to share your feedback with a review on our product pages to help others decide on their next pair of NiK Kacy shoes, please go to  website product pages and write a review! I know I would greatly appreciate it!
Introducing my latest design - the Unisex Utility Holster Wallet on my Instagram page. Be sure to follow @nikkacyfootwear! ;)


Once my final revisions are complete, I'll launch a limited-time sale online for current followers and subscribers! Be sure to keep an eye out for our updates so you can be the first to order! 
Last week, my good friend Vonyse Reeder shot an instructional video to help those who haven't ordered shoes yet figure out their agender sizing. Please watch the video below and learn how to measure out your NiK Kacy Agender Shoe Size. Then go to our Sizing Page to reference further instructions and sizing chart so we can assist you in picking the perfect size for your new NiK Kacy shoes.
 
I'm also still working on the new Destiny Collection designs. As I'm trying to use recycled tires for the soles, we are still experiencing a lot of trial and errors with the prototypes. I'm hoping to launch in the next month so stay tuned! In the meantime, don't forget to pre-order the Georgios dual zipper boot before we go into production. 
That's all the update for now... be well and stay safe. Our hearts go out to all those who have been affected by Hurricane Harvey and Irma. Maria and Jose are coming so please stay safe. We also want to send our love and condolences to our London neighbors who suffered through the tube attack. Our trans, black, and brown families continue to face violence, hate and discrimination. Our planet is ready to implode from pollution and global warming and we have a government that doesn't seem recognize anything real in life.  But no matter how discouraging things get, please remember that united we are stronger together and we must continue to RESIST together!  
love and light,
NiK